Orpheus Recorder Gathering 2022
19-24 April Armidale NSW Australia
Held at The New England Conservatorium of Music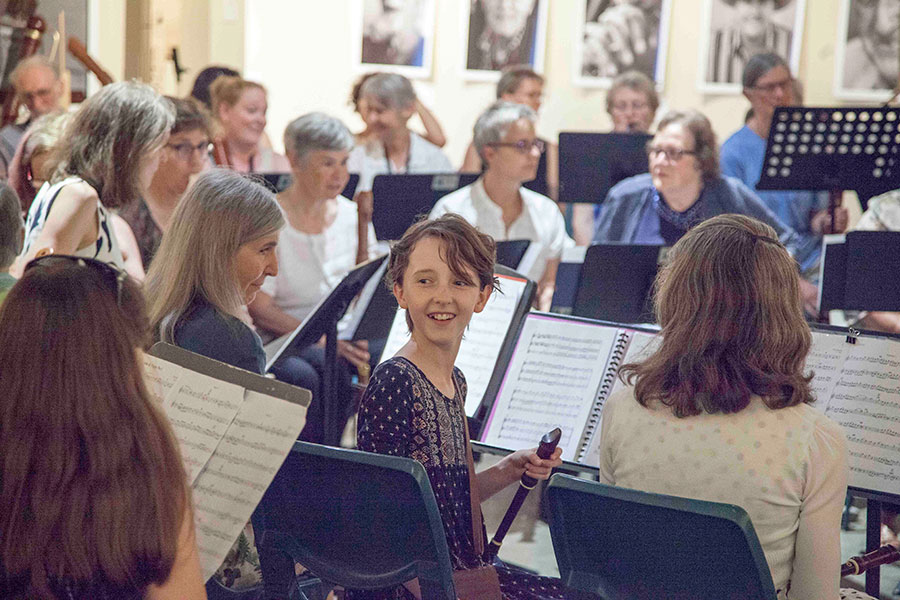 An intensive and intimate recorder course for intermediate and advanced players of all ages. Six days of technique classes, small ensemble and chamber ensemble. Each group works with a variety of world-renowned tutors.
...
Orpheus Recorder Gathering 2022
19-24 April Armidale NSW Australia
Held at The New England Conservatorium of Music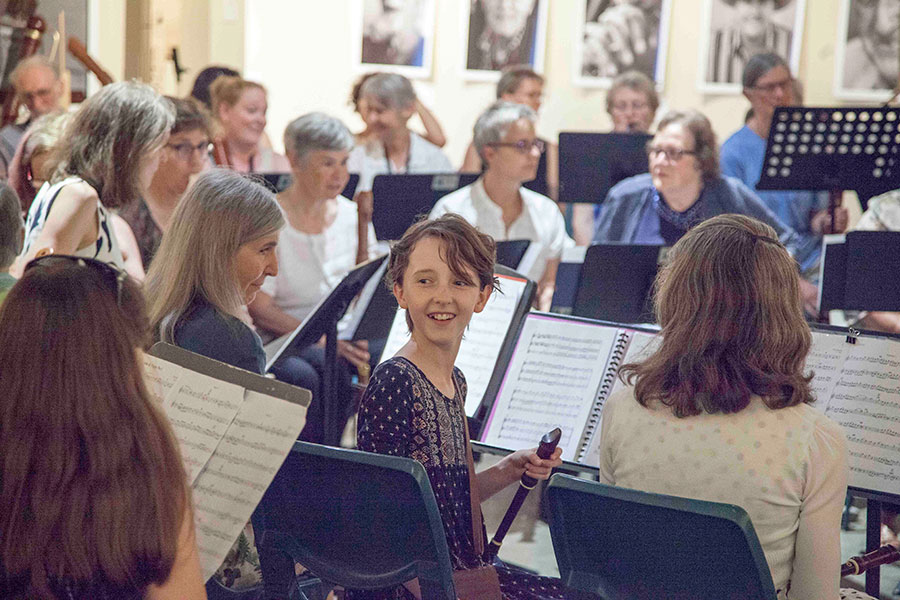 An intensive and intimate recorder course for intermediate and advanced players of all ages. Six days of technique classes, small ensemble and chamber ensemble. Each group works with a variety of world-renowned tutors.
"What would a year be without a week in January in Armidale, dedicated to playing recorder intensively with fellow recorder addicts at the wonderful Orpheus Recorder Boutique? Orpheus Recorder Boutiques are a very rich experience for so many of us, where we can immerse ourselves in the joys of learning, music-making and team-work, with like-minded people who quickly become lasting friends. Orpheus Music also sells a fabulous range of recorders of all sizes, to suit every pocket, and music from the earliest times to the ultra-modern, to suit recorder players at every level, whether playing solo or in a group of any conceivable size. A veritable treasure trove! Thanks so much to Zana, Peter and Alexandra for their expertise and patience in providing advice and help." (Vanessa Elwell-Gavins, Hervey Bay, QLD)
REGISTRATION
Bookings Opening 15th January on trybooking.
Enrolments will close on the 1 April 2022. Unless sold out prior. Late enrolments please contact Orpheus Music to check if there are places remaining.
TUTORS
We will be announcing the tutors over the coming months.
Joanne Arnott - NSW
Hans-Dieter Michatz - NSW
Brendan O'Donnell - SA
PROGRAMME
This year's programme is built around daily classes focusing on technique and playing in small ensembles. There will also be opportunities to play in larger Chamber groups.
New this year will be plenary sessions called Afternoon Musings. These will be talks about various subjects of particular interest to recorder players - historical perspectives, performance practice, exploration of a particular repertoire etc.
The Gathering will also include other possibilities such as singing together and an Open Panel session where you can ask the experts those questions you have always wanted answers for concerning the recorder.
There will be a tutor concert featuring the winning compositions of the 2020 Orpheus Recorder Quartet Competition and a number of blackboard concerts and pop up concerts through out the week.
COSTS
Registration fee includes all tuition for 6 days, blackboard concerts, and final concert for the Recorder Gathering 9-14 January 2022.
| | | |
| --- | --- | --- |
| Adult | Adult | 770 |
| Concession | Pensioners and full Time students only | 670 |
| 18 and Under | Secondary school students | 485 |
| Primary Student | Primary school students | 350 |
VENUE
New England Conservatorium of Music (NECOM)
Armidale Teachers College
Cnr Mossman & Faulkner Sts
Armidale NSW 2350
LUNCH BOX OPTION will be available. You will be able to request this option as part of the registration process.
We are looking into options for lift shares and a taxi service for those with mobility services. If you have room in your car or any mobility issues, please let us know during the registration process.
Please note:
Arrive on the Monday 18th afternoon/evening ready for classes beginning 9am on Tuesday the 19th of April.
The final concert and town dinner is on Sunday 24th of April.
FAQ
Click here for FAQ about the Recorder Gathering, with information about the Tier System, group allocations and much more!
ACCOMMODATION
CLICK HERE ACCOMMODATION GUIDE FOR THE RECORDER GATHERING (opens to a new webpage).
If you are looking to share accommodation with somebody else attending the course, please send us an email so that we can help you find others who may be looking to share two bedroom apartments, hotels or airbnbs during the Gathering.
For players under 18 we will be offering off site accommodation under the care of a house person.
OTHER THINGS
There is plenty of FREE parking at NECOM.

There is disable access into the building and bathrooms.

We will have a locked and secure office to store instruments during the week so you won't have to cart your instruments to and from your accommodation.
REFUNDS
Refunds for all courses:
50% refund if withdrawing before 15 February 2022
25% refund if withdrawing before 1 March 2022
No refund after 2 March 2022.
NB: It is recommended that participants consider taking out insurance in case you are unable to attend at the last minute.
In our new Covid environment, there are now more generous options for flights and accommodation being cancelled or postponed until another time. Orpheus Music has likewise extended our cancellation deadlines as far as possible to allow more flexibility with registration-fee refunds if they become necessary.
NBB: If Orpheus Music has to cancel the event completely due to Covid restrictions, all registration fees will be refunded in full. However, if the Gathering proceeds, the refund structure as outlined above will apply.
COVID SAFETY
Anyone aged 18 and over must show proof of vaccination status attending our course is required to show proof of their double dose vaccination against COVID-19 upon entry to the course.
It is strongly recommended you wear a fitted face mask, except when eating and drinking or performing/playing music.
Always check in via the Service NSW app when entering the building.