Composition Competition 2020 Winners and Honourable Mentions
We'd like to thank all the composers who submitted scores and making this competition possible; and everyone who shared our competition to the wider community. We'd like to thank our four judges Ryan Williams, Helen Worthington, Benjamin Thorn and Zana Clarke.

A big thank you goes to our sponsors for the prizes - Sydney Society of Recorder players, Victorian Recorder Guild and Society of Recorder Players - South Australia. We look forward to hosting another composition competition next year, with a new section: recorder solo along with recorder sextet.
A few stats that may interest you about the competition:
In total we had 38 scores submitted, with many recorder players, music teachers, and professional composers from all around Australia and New Zealand. We had an equal number of male and female composers submit scores. The scores were all submitted anonymously to the judges.
8 from VIC
4 from ACT
19 from NSW
2 from QLD
1 from SA
1 from TAS
2 from WA
3 from New Zealand
Winner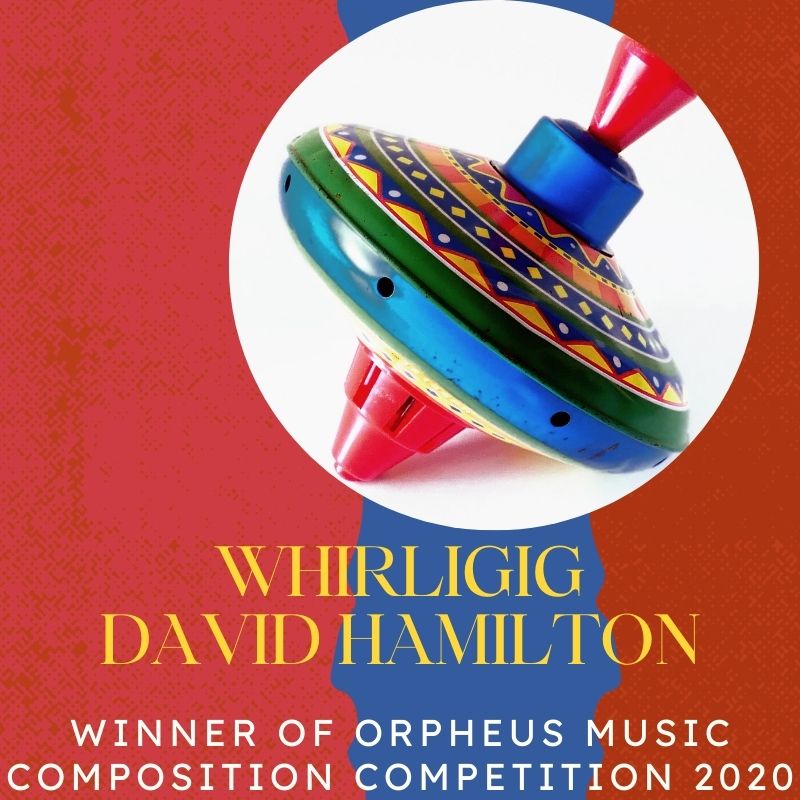 First Place - David Hamilton (New Zealand)


"Whirligig Following a brief rhapsodic opening section, the piece becomes faster and highly rhythmic through to the end. The majority of the piece is a study in repetitive melodic fragments, and canon-like presentation of melodic ideas.

There are 3 distinct sections, with the middle section being repeated in varied form more or less immediately. Each section begins with one player presenting the basic melodic idea, and gradually the other players join in - sometimes with the same or similar material, sometimes with more lyrical melodies. Towards the end, ideas from each section combine.

A 'whirligig' is something that spins or revolves, such as a spinning top. While working on the piece, the word seemed to appropriately describe the way musical ideas revolve and repeat."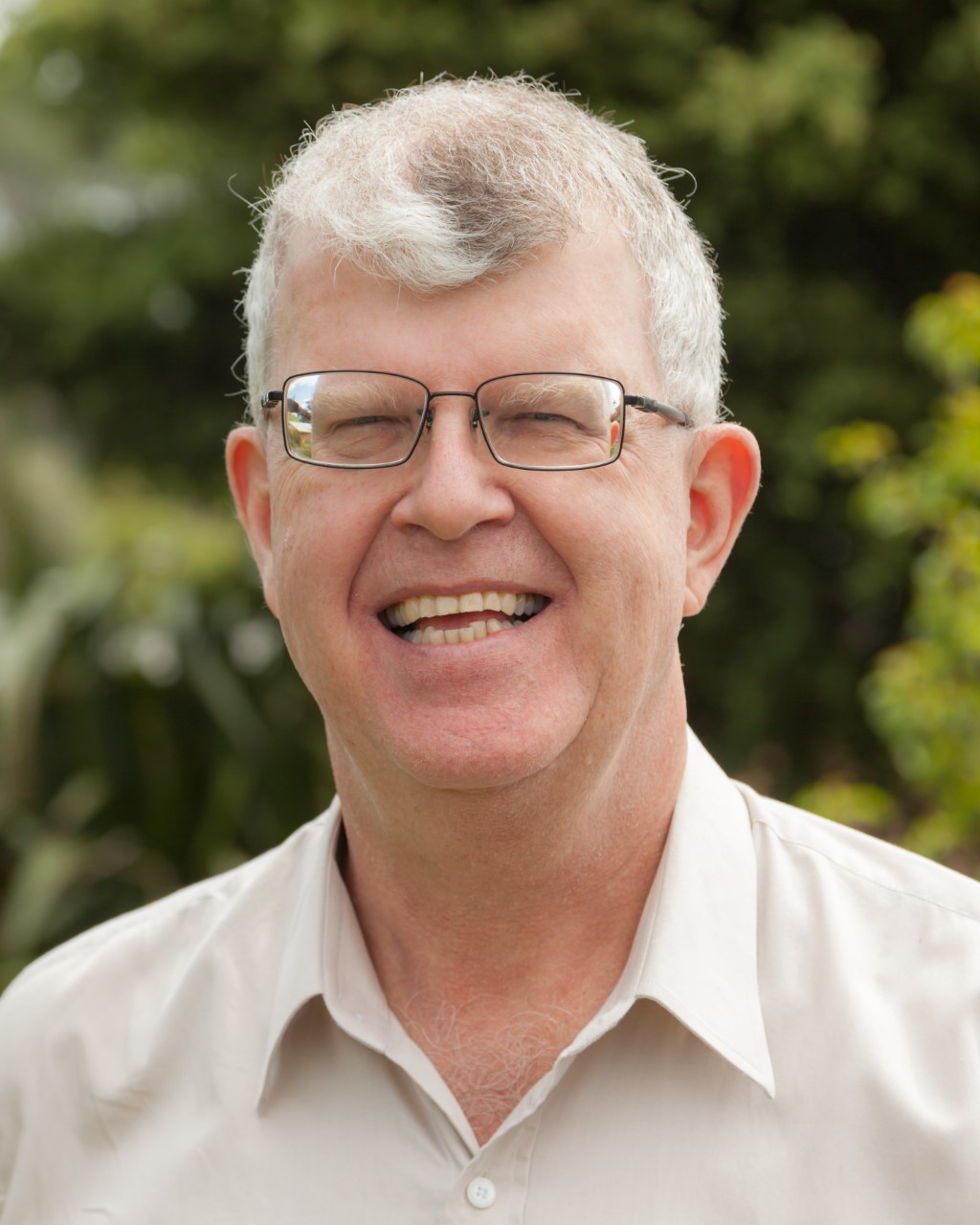 David Hamilton (b.1955) was Head of Music at Epsom Girls Grammar School until the end of 2001 where he conducted the award-winning girls choir Opus. He has been Deputy Music Director of Auckland Choral (1996-2011) and Composer-in-Residence with the Auckland Philharmonia Orchestra (1999). He maintains part-time involvement in music education as a composition tutor and choral conductor.
He is well-known as a choral composer and conductor, workshop leader and adjudicator. His choral music is widely performed, and is published in the UK, USA, Germany, Spain and Finland. His music has won numerous composer competitions in New Zealand, and also in Italy (2000), the USA (2005, 2006, 2008, 2016 and 2019), Israel (2007), and the UK (2008). In 2018 he was awarded the annual SOUNZ Community Commission and in 2019 was a winner in the Atlanta Contemporary Ensemble's composer competition. In 2020 "Night Songs III" won the Delta Omicron Composition Competition (USA), choral works took 1st, 2nd and 3rd places in the IX Amadeus International Choral Composition Competition 2020 (Spain), and "Canticle 6: Fragments from Lorca" won the Philip Neill Memorial Prize in Music (NZ).
Click here to see David's Website.
Second Place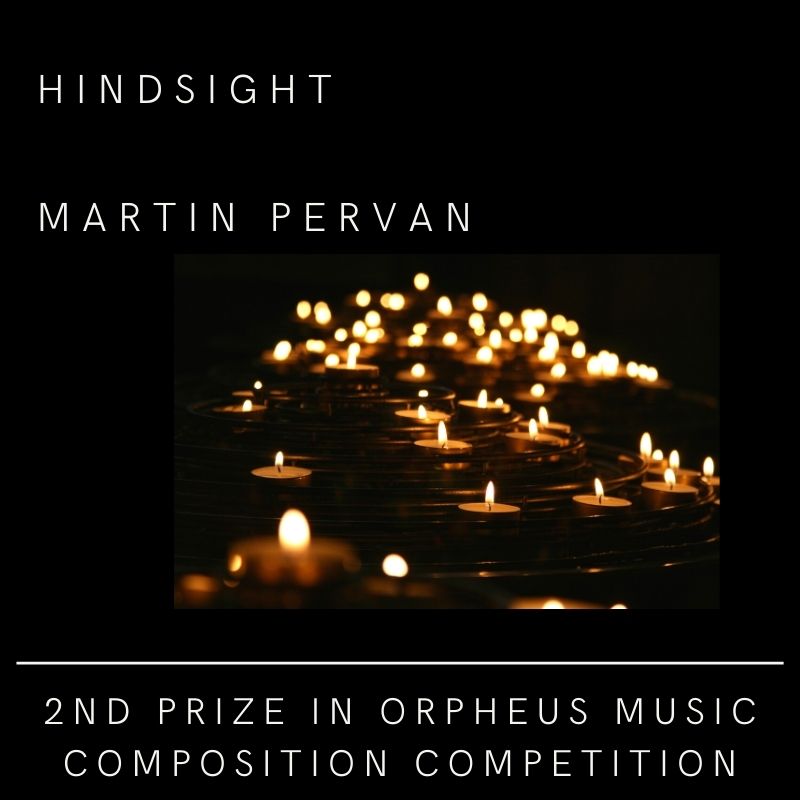 Second place - Martin Pervan (WA)

"Hindsight" is a three-part work that reflects my emotions and observations of life through the time of COVID-19. Its use of chromaticism and harmonic ambiguity represent the uncertainty and chaos that have been abundant throughout the past year.

Each movement is an expression of my personal observations and experiences. Movement 1 is a twisted kind of polka that is metaphoric to the socio-political circus surrounding the media and political power brokers' interactions throughout the early period of the global crisis that we are currently in. The 2nd movement is representative of the psychological challenges faced by forced isolation, the undulation of anxiety and depression with very brief moments of respite. Movement 3 is an expression of the multiplicity that has been expected of professional musicians who are also educators and have families.

Those who have had increased workloads with new online commitments, as well as the morale boosting required for professional ensemble management, plus the expectation to continue being publicly creative through social media, all while keeping up the appearance of positivity. This is represented musically with a Disney style of harmony at the outset followed by chromatic, staccato reactions to mark personal internal dialogue.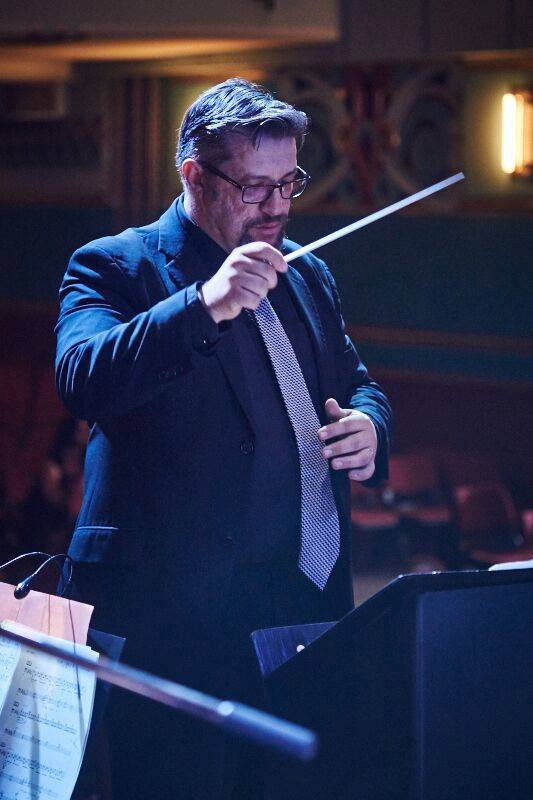 For over 20 years Marty has performed as a musician on Trumpet, Trombone, Sousaphone and Flute, Alto, Tenor and Baritone Saxophones, taught brass, theory, composition and improvisation in several primary and secondary schools, directed large and small school and community ensembles including the Western Australian Youth Jazz Orchestra, Fremantle Jazz Orchestra and Swing Shift Big Band. Marty's musical versatility has enabled him to engage in a diverse range of genres including New Orleans style brass, Latin, Jazz (small to large groups), Reggae, Ska, dub, funk/soul, classical ensembles of all sizes, as well as his own original music for quartet, sextet, and big band.
He often plays with his own Latin group, "Nueva Salsa Orchestra", local Symphony Orchestras and is also in high demand as a session musician appearing on over 50 recordings as a performer, and or composer and arranger. As well as musically directing local music theatre productions, he is a regular part of the pool of pit musicians hired for international touring musical productions – most recently the Perth season of "Hair", Tim Minchin's "Matilda" and the Disney touring production of "Aladdin".
Tied Third Place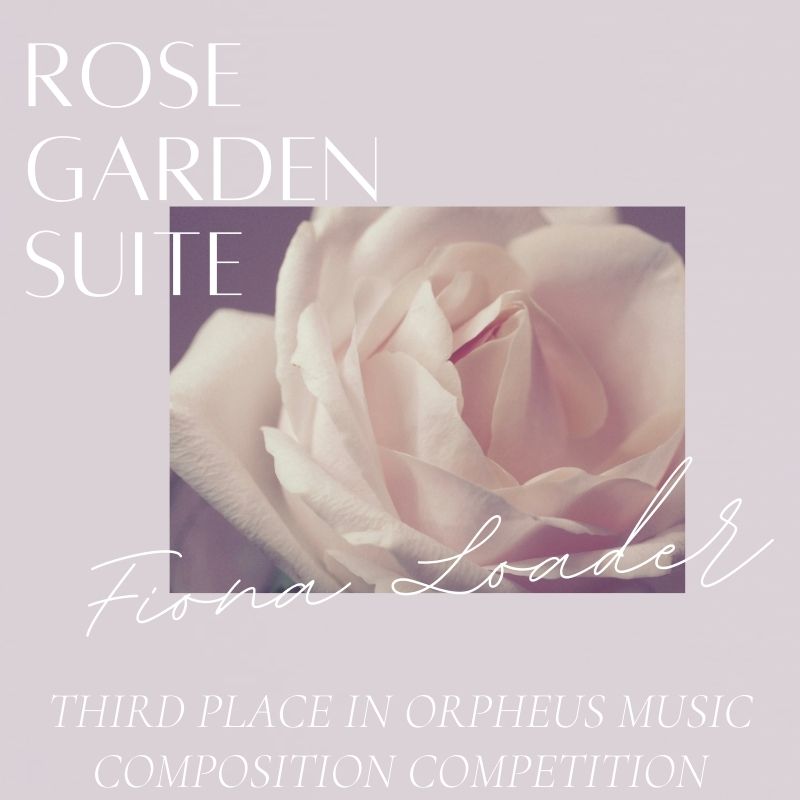 Tied Third place Fiona Loader (NSW)
The suite is a peaceful recollection of time spent on holidays in a tranquil location admiring beautiful rose gardens and relaxing in nature.
The main energetic activities of the day are expressed in the first and third movements:
First movement – Brisk walk at dawn
Third movement – Stroll through a rose garden
I have always been an early riser even on holidays. There are two things that really appeal to me about this – seeing the early morning sunrise and hearing the birds chirping.
The first movement recalls a time that I went walking on the beach every morning and heard the gentle lapping of the waves, the early chorus of birds and saw the light breaking over the horizon – it was magical.
The second movement represents a well-earned siesta under a palm tree on a hot summer day.
The third movement – is more a leisurely stroll through a beautiful, fragrant rose garden. The perfume of the flowers is intoxicating.
The style of this suite has been described as 'neo-Baroque' – in other words, Baroque elements with an unexpected twist, hopefully well suited to the instruments for which it is written.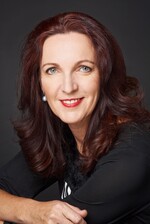 Fiona Loader is a freelance musician – accompanist, singer, and composer – a Master's graduate in Composition from the Sydney Conservatorium of Music. She has held the position of composer in residence at Trinity Grammar School in Sydney and has had many works commissioned and performed by ensembles such as the Halcyon Ensemble, Ensemble Offspring, and the Leichhardt Espresso Chorus and for advent 2020, the Choir of Christ Church St. Laurence. A recent work, Lorikeet Corroboree, has recently been released on ABC Classics on the album "Songbirds" performed by Ensemble Offspring.
In 2019/2020 Fiona had the opportunity to work with the Sydney Conservatorium of Music based recorder consort, "The Judgment of Paris" and they invited her to write a work for their concert and CD repertoire. The resulting work is the "Rose Garden Suite" – a set of three movements based on the theme of walking and relaxing.
Tied Third Place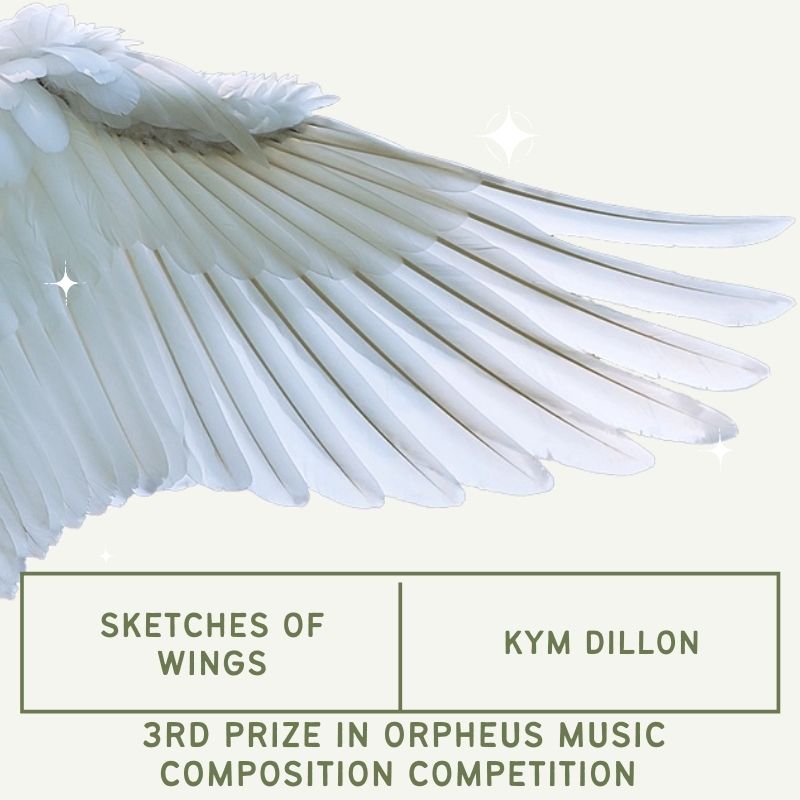 Tied Third Place - Kym Dillon (VIC)
"The title began as a reference to something quite specific; but soon after I began to work on the piece the working title's ambiguity brought alive the musical material in an unexpectedly exciting way. As such, I wish to leave the interpretation of the work up to the individual listener. In practical terms, however, I would describe it as a spirited study in gesture."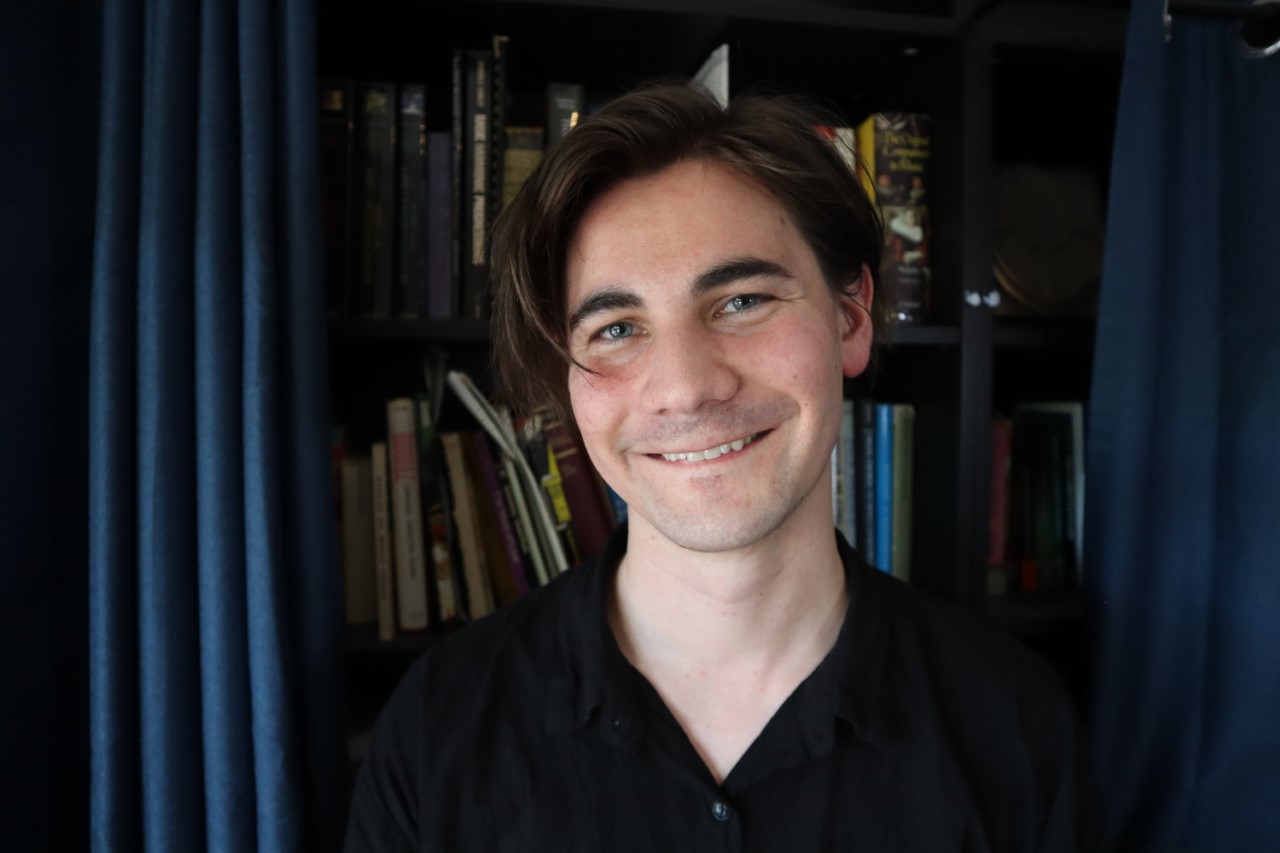 Kym Dillon is a composer, pianist, conductor and educator based in Geelong and Melbourne. Starting out their early career as a performing jazz pianist, Kym's unwavering curiosity about music soon led them to composition and art music as a primary focus. Kym completed a Bachelor of Music Performance Honours in Practical Composition at the Victorian College of the Arts in 2012, during which they were awarded the Beleura Sir George Tallis Award from the 'Friends of the VCA' in 2009; and the Beleura John Tallis Award in 2010. Kym also composed and performed two original jazz works for the VCA's Improvisation Series in 2009, for which their ensemble won the 'Athanaeum Prize'.
Having since had original works commissioned by such organisations as the Melbourne Symphony Orchestra, Australian Youth Orchestra, Astra Chamber Music Society and Musica Viva, Kym now regularly composes for a wide range of ensembles and contexts. Their work has been performed in Canada, the U.K., North America, Romania and Italy, and is often inspired by reflections on the nature of imagination, creation and art — what it means to create and what our creative compulsion says about us.
Kym currently resides in Geelong, enjoying juggling work as a composer, arranger, pianist, accompanist, composition/theory teacher and choral conductor.
Click here to see Kym's website.
Honourable Mentions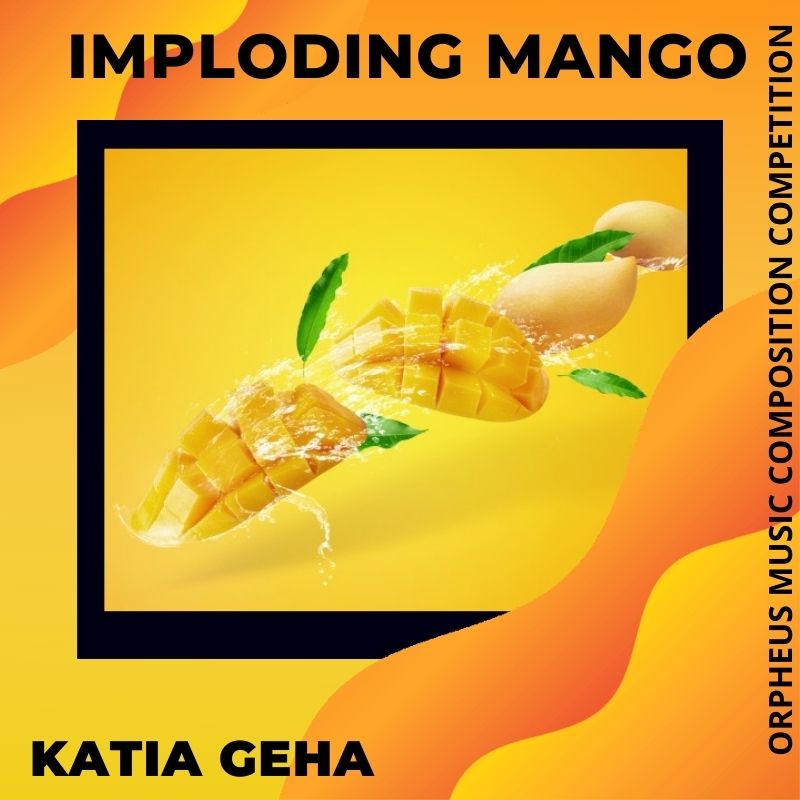 Imploding Mango
Written for four recorders (Soprano, Alto, Tenor and Bass). I wrote this work based off the principles of an ever changing and evolving piece revolving around a singular two bar motif. There was no sole composition that heavily inspired the work, but more a vivid image of an imploding mango, and what it would actually look like. The first and second sections, I imagined to be appreciating the sweetness and richness of the natural world: in this case, the mango, as well as the mystery around this particular fruit. I aim to achieve this through the flutter tonguing, as well as the main motif in its truest form, being a sweet and melifluous melody, yet coupled with slight dissonances. As the piece develops, I wanted to explore techniques such as polyrhythms and hemiolas, as I imagined for the mango to implode in this instance, and to visualise an entire room covered in mango. This work would not have been possible without the continual guidance of Paul Stanhope and Liza Lim: for these two incredible musicians, I am eternally grateful. Additionally, I'd like to thank my friends Isabella Pinter and Elliot Wong who provided endless support: and for these two musicians I extend my gratitude.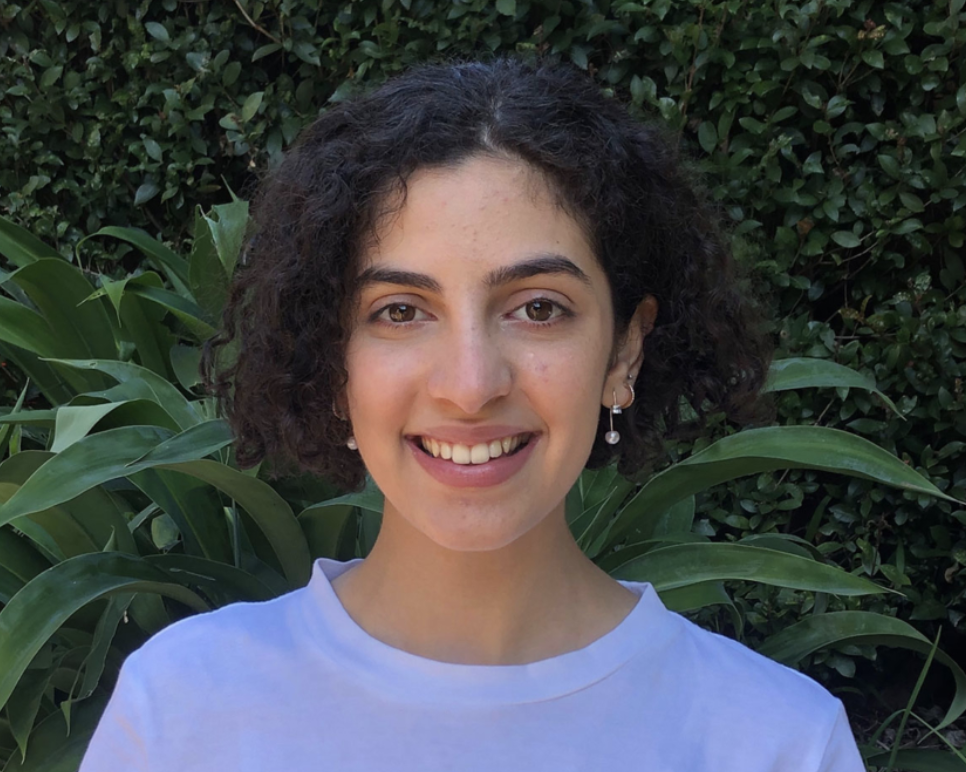 Katia is an 18-year-old composer who began studying classical piano from the age of three. From here, she developed a passion for classical music and performing. Katia began composing at the beginning of high school, and at twelve she began to play the oboe, leading her to have a deeper passion for works written for both orchestra and wind symphonies. In 2017, Katia travelled on a music tour to Europe, performing in venues including St Peter's Basilica and the Slovenian caves in Postojna. Between 2018 and 2019, she performed with the UNSW Wind Symphony, as well as doing a number of musicals and performances. From here, although Katia loved performing, there was something new and intriguing about composing that she just missed from simply just performing. At the beginning of 2020, Katia began to attend the Sydney Conservatorium of Music studying a Bachelor of Music (Composition), and as of September 2020 she was a recipient of the Artology Open Fanfare Competition in which her work was performed by the Queensland Youth Chamber Orchestra.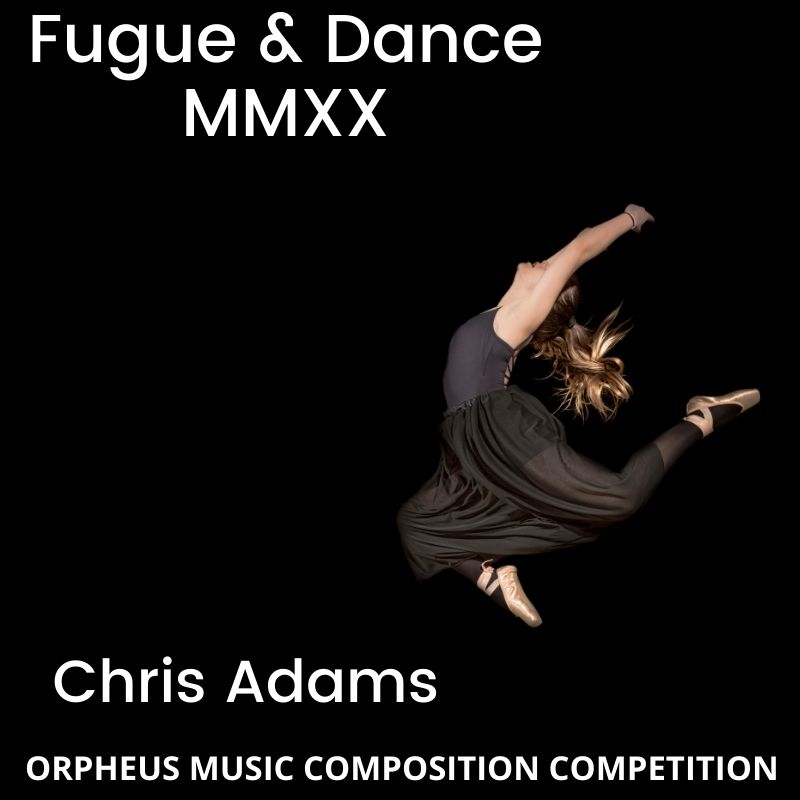 Fugue and Dance: MMXX
Written for SATB recorder quartet, Fugue and Dance: MMXX, is a personal response to 2020. An attempt to frame and order the trauma, disjointed and peculiar situation we currently find ourselves in. Fugue has a double meaning; both as the musical form, but also as a pyschological state in which the patient affected seems to be able to perform acts with full awareness but upon recovery has no memory of what they have done. The dance has interspliced and juxtaposed sections, with cross-rhythmic interplay between the different instruments.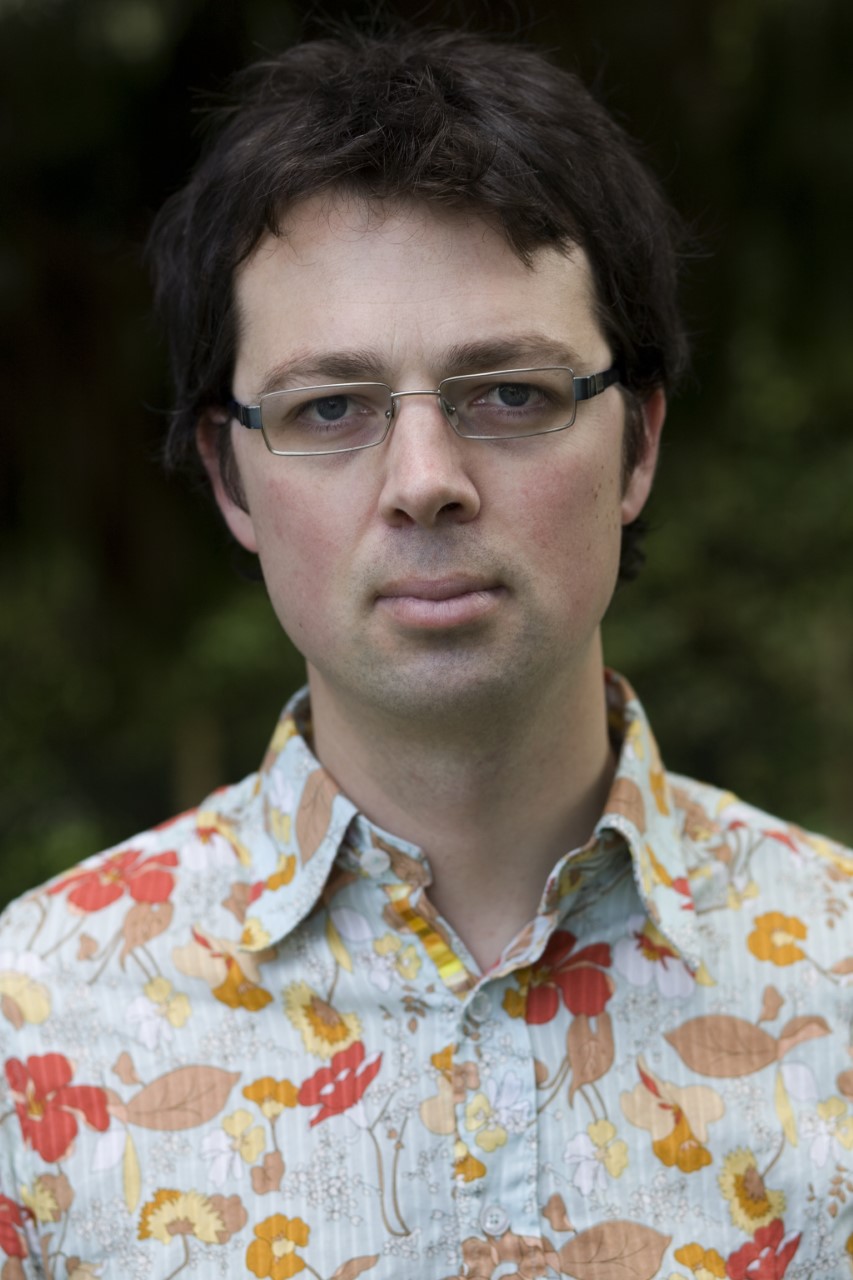 Chris Adams (1979–) is a New Zealand composer and is the Director of Performance Music at Auckland Grammar School. He was the Mozart Fellow (2010–2011) at the University of Otago and the Auckland Philharmonia's Composer in Residence (2009). Chris was the inaugural University of Otago Wallace Arts Trust Artist in Residence at the Pah Homestead from July to September, 2010, a position he held again in 2011.
As a composer, Chris has worked with a wide variety of soloists and groups including the New Zealand Symphony Orchestra and Auckland Philharmonia. His music has been performed around New Zealand, and in Australia, Britain, Hong Kong, Italy and Vietnam.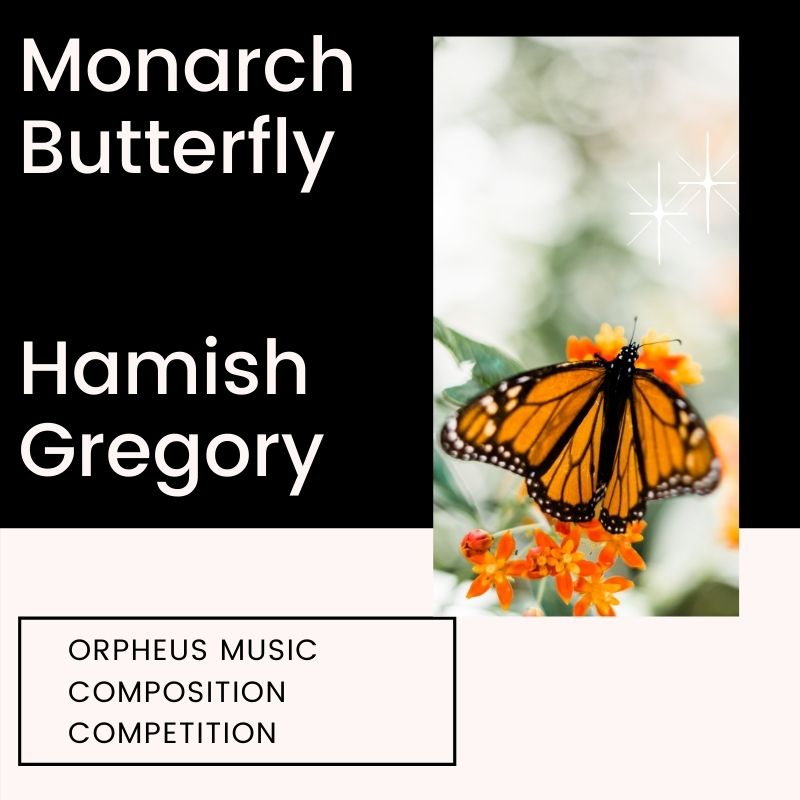 Hamish Gregory has always displayed a love of music and creativity from a young age. During his mid teens, Hamish was dissatisfied with many of the videogame scores, which he listened to regularly, were not readily available as sheet music. This dissatisfaction encouraged Hamish to begin transcribing and arranging many of the music he held dear, later compelling him to begin exploring the exciting creative process of composition.
Beginning his compositional studies at Elder Conservatorium of Music in Adelaide in 2018, he was transported into the world of classical and contemporary classical music, though he maintains a connection to the music that brought him there in the first place. His composition tutors have been Prof. Charles Bodman Rae, Dr. Anne Cawrse, and Dr. John Polglase.
Now finishing off his third year of his bachelor's degree, Hamish's main goals are to vigorously develop his skills as a composer, and to begin pursuing postgraduate studies.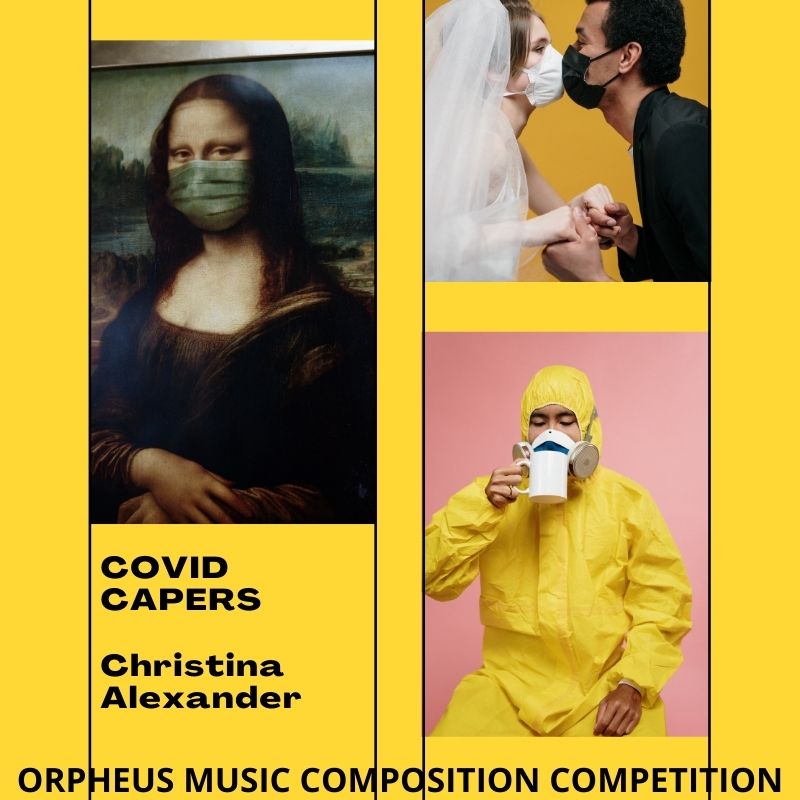 Christina Alexander is a teacher, composer and multi-instrumentalist living in rural NSW. Christina comes from a classical Conservatorium of Music education with a love for Jazz. "Recorders are a passion and an addiction in my life".
Covid Capers is an irreverent look at life under lockdown.